In the circle of life
It's the wheel of fortune
It's the leap of faith
It's the band of hope
'Til we find our place
On the path unwinding
In the circle, the circle of life
This song and these lyrics give me goosebumps! I absolutely love Disney's The Lion King, yet have never seen the musical version. This year will set that right!
Disney's The Lion King is on tour!
Yep, the title of the blog post gives it away a bit but Disney are touring The Lion King around the UK and Ireland this year! This means that they are coming to Manchester's Palace Theatre in October 2020!
If you follow me on Instagram, you'll know that I have been banging on about this since I was invited to the press launch last week. There were a few questions about the dates that it is coming to Manchester, what other places it will be touring and how to sign up to ticket notifications, so I thought it would be easier to put it all down in a blog post.
The Press Launch
I, [plus a room full of people] was treated to a talk from representatives of Disney Theatrical Productions regarding the background to The Lion King and then three of the cast members gave us snippets of the show.
The actor playing Rafiki blew me away. She has an amazing voice and her display of the various African dialogues used in the musical was brilliant! The actors playing Nala and Simba were outstanding too. The way they moved to the music and the way that they imitated a big cat's movements was impressive. They sang snippets of the songs in the musical and more than once, I welled up!
There was an embargo on using our phones whilst the cast members were performing so unfortunately I wasn't able to film anything and show you, but visit HERE to see some official footage to get a taster of what is to come.
The Lion King has to be in my top five favourite Disney movies of all time
I remember going to watch the movie with my best friend and her family when it came out. It was 1994 and I was nine years old, nearly 10. All I remember from that experience was being devastated about Mufasa dying and having to bite my lip to stop crying [something I still do today when I watch that scene!].
The Lion King has a special place in my heart – it makes me really emotional and I think it is a lot to do with the music. Elton John [I bloody love him!] and Tim Rice were behind the music and lyrics, with Lebo M and traditional African music combining with it to create that unmistakable soundtrack. When the Circle of Life comes on, I cry every time!
Having kids has reignited my love for Disney – not that it ever went away, but I just didn't watch the films regularly. Now, Disney movies such as The Lion King, The Hunchback of Notre Dame and Tarzan are on repeat! My kids know the dialogue and sing all the songs word for word. It's really cute!
Did you know?
The animated movie opened on 15th June 1994
The Lion King opened on Broadway on 13th November 1997 and came to London on 19th October 1999
Over 100 million people worldwide have seen the production
The Lion King received six 1998 Tony Awards including Best Musical
Director Julie Taymor made Broadway history by becoming the first woman in theatrical history to win the Tony Award for Best Director of a Musical
The new release live action Lion King movie directed by Jon Favreau made over $1.7 billion worldwide and became the 7th biggest film of all time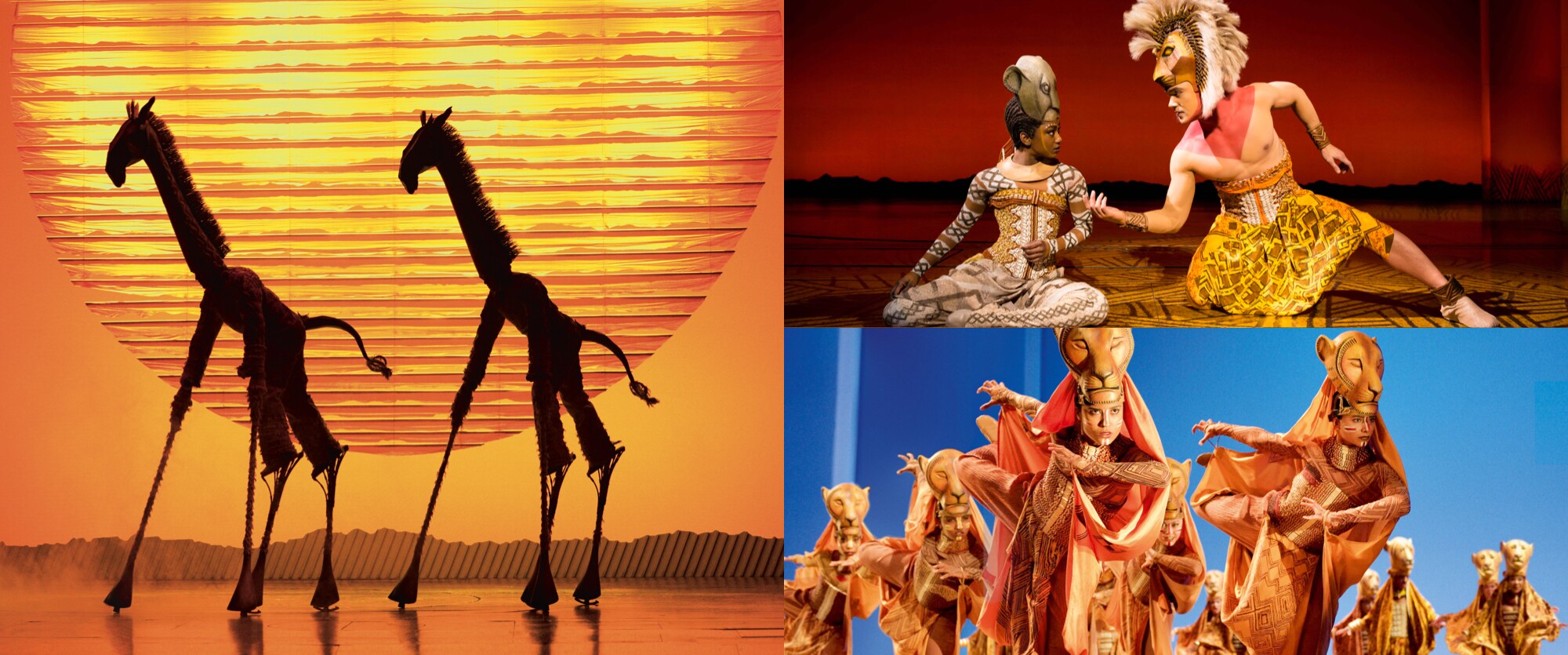 Disney are really keen to bring their performances to everyone, which means that they are including relaxed performances in their tour. They were really keen to stress that these performances will cater to those who have specialist needs, such as autism, learning difficulties or any other sensory and communication requirements who may prefer a more relaxed environment. Lighting and sound effects are altered and the audience can come and go as they please whilst the performers are on stage. Access performances are also being offered for those with a visual or hearing impairment.
The important bits…
Disney's The Lion King will be coming to Manchester on 21st October 2020 to 31st January 2021.
To sign up to priority access visit this link and fill out your details.
If you want to know where else the tour is visiting then find out HERE.
x
Disclosure – I was invited to the press launch with no obligation to write a blog post. All opinions are my own. All images used in this blog post are owned by Disney.