Spring time heralds a feeling of newness, change and a refresher. This applies to our homes too.
I'll be honest, I'm not one for hugely adopting interior trends – I don't have the time to change my decor according to the changing aspect of trends, nor do I have the money to do this.
I decorate my home according to my taste – luckily for me, a lot of the recent interior trends have catered to my taste, however I am never going to live in a white, tonal box or be a minimalist so those trends were out for me.
Here are some of the top interior trends that have been predicted for 2020…
Sustainability
2020 is the year for all things eco. It's been building up during the past couple of years but all the interior buffs are predicting that considered purchases and repurposing furniture and accessories with sustainability in mind will be HUGE this year. For me, this is a no-brainer. We love upcycling old furniture and giving it a new lease of life. Sure, we have new pieces in our home that sit alongside these older pieces but between you, me and the 1970's sideboard we have waiting in the garage ready to get a new lease of life, I much prefer them. They have a story and I love that!
A big trend that has been going on is the IKEA hacks. Make sure you are following this board on Pinterest – the stuff that people come up with is amazing! Plus follow Pati Robins on instagram – she is the Queen of IKEA hacks!
Simplicity
Living such noisy lives means that sometimes we want simplicity in our homes. This is considered to be a big trend this year with pared back furniture and a colour palette of warm neutrals and earthy tones. Altogether this is meant to create a calm, chilled out, safe and inviting space for people.
Glamour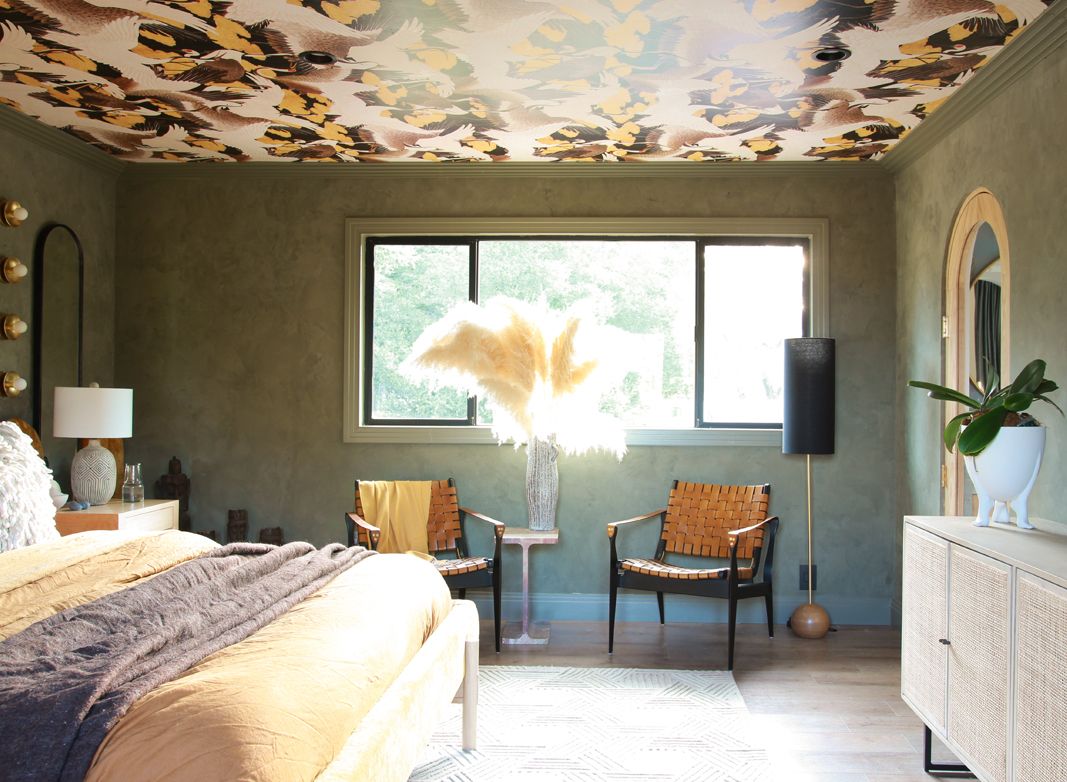 We've entered the new roaring 20's and therefore this trend is a throwback to the original era but with added luxe! Think Gatsby inspired decor, scalloped chairs, luxe metals, jewel tones, cocktail chairs, wallpapered ceilings [yes, they're apparently going to be BIG] and VELVET! God, I love velvet!
If you want to follow someone who is truly glamorous and has an Art Deco house to match, then you need to follow Siobhan aka Interior Curve on Instagram.
Be Bold!
2020 will be the year of colour according to some experts. Think bold colours though, none of the wishy washy ice cream palettes from 2019. Forbes reckons that shades of pink will be big, whereas peachy corals and terracottas are also mentioned. A bit like the glamour trend, luxe material will be key. Velvets, leathers and linens will be featured. Basically, anything that you want to stroke will be included!!!
European country chic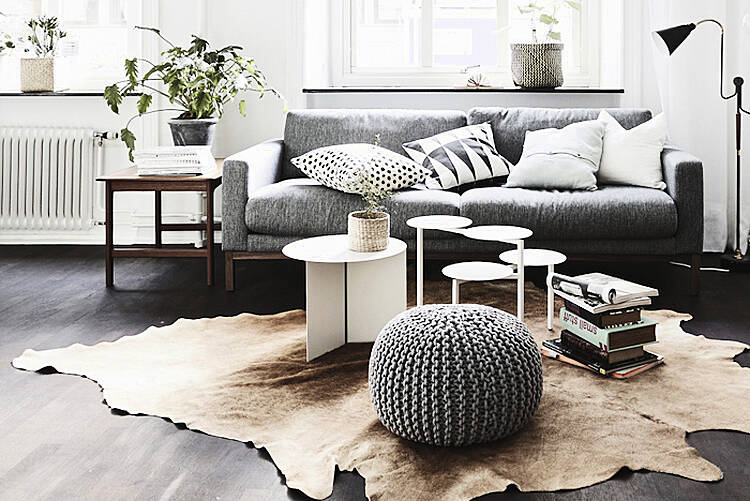 Remember farmhouse chic? Well, that's out. A more sophisticated countryside look will be the trend for this year. This takes inspiration from Scandi countries so think sloping arms of sofas, metal legs, botanicals, furs, muted primary tones. Mixing patterns and textures is a big thing to adopt in order to pull off this look.
Abstract
You will see a lot of abstract art and home accessories making their way into your home this year. From artwork [an obvious one] to playing around with colour schemes, to adding sketches to your gallery wall, to finding that line drawings are making their way onto your vases, this will be everywhere! Abstract shaped rugs are starting to become a thing, especially if they have a zip feature in them. True story.
Nature
There is something so grounding about being in tune with nature. Bringing elements of nature into our home has a really positive effect on us and our mindset too. Mixes of natural materials will be key for this trend, such as raffia, cane, wood and cotton. Calming colours will be noteworthy as will the element of plants in the home.
…
Whilst I love reading about interior trends, I will not go all out on achieving them. There are elements from each that I love and I can see me living with. Some just do not suit me or my family. Above all, I believe in individuality.
Explore the trends, pick and choose what you like, add elements to your rooms from the trends rather than redecorating the entirety. It's your home. You do you.
x